Looking to Work for the Railroad?
Railroad Employment
Have you been offered a job with the railroad? Did a friend help you get the job? If so, you owe that friend a big steak dinner. Welcome to the club! The railroad is one of the best places to work in the United States, especially concerning your retirement. The railroad has one of the best retirements plans available for retiree's and NARVRE or the National Association of Retired and Veteran Railroad Employees see to it that the railroad retirement benefits never change. NARVRE was established over 80 years ago, and its bylaws are still preserved to this day. According to RRB or Railroad Retirement Board, here are just a few benefits associated with their railroad employment and retirement benefits:
Retirement-Benefits for retired railroad employees and their families.
Survivor -Benefits for survivors of deceased railroad employees.
Disability-Total and occupational disability benefits for railroad employees.
Unemployed-Benefits for unemployed railroad workers.
Sickness- Benefits for railroad employees unable to work because of illness or injury.
Income Tax-Federal income taxes withheld from railroad retirement benefit payments
Medicare-Health Insurance for the aged and disabled
myRRB-Secure options for conducting personal business with us online.
When America was built so many years ago, it was on the backs of the many men working the railroad. At one time, wages were considered unfair, and living conditions were deplorable. Brave men came forward and fought for railroad rights. The Railroad Retirement Board was formed in 1935. The retirement system is separate from the social security program; therefore, the railroad retirement plan is different.
National Association of Retired and Veteran Railway Employees
NARVRE was created to monitor any railroad retirement board changes and any changes to your retirement. It is the only organization of its kind, and it exists for you and from yearly dues and donations of members. NARVRE keeps its members up to date on any changes in Washington D.C. that could create problems and has legislatives in Washington that fight for you. If you are a current railroad employee, first congratulations, and secondly, we urge you to unite with your NARVRE brothers and sisters. We hold meetings and/ or send communications keeping you abreast of all news and events. You can find us on our NARVRE Facebook page, or your local affiliate can walk you through how easy NARVRE membership is to gain. We hope to see you at our next meeting, and if we can help, please reach out to the Facebook page.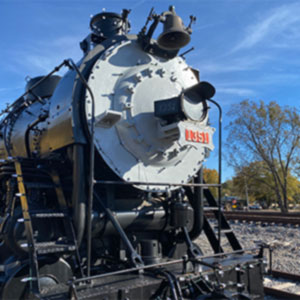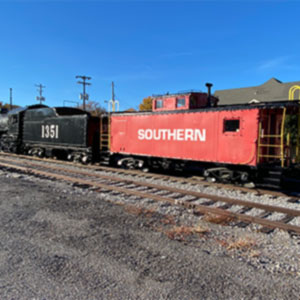 medicare benefits from railroad, NARVRE, NARVRE community, NARVRE Membership, NARVRE Membership renewal, NARVRE retirement benefits, National Association of Retires and Veteran Railroad Employees, national railroad veterans retirement, railroad benefits, railroad retirement board, railroad retirement plan, railroad union, railroad work benefits